---
---
---
The Gettysburg College Philosophy Department, in cooperation with the Cinema and Media Studies Program, are delighted to announce the 3rd annual meeting of the Gettysburg College Philosophy and Film Seminar, entitled "Vampires, Mummies, and Zombies: Searching for Sophia Among the Undead." The undead seem to be everywhere these days. From Voldemort's horcruxes to the vampires of True Blood; from the white walkers of Game of Thrones, to the walkers of the hit AMC series, The Walking Dead, the undead appear to have taken up indefinite residence in popular culture. Confronting us with our own anxieties surrounding mortality and the concomitant anxieties of life itself, the undead challenge us to rethink the nature of the human being, call into question our ethical and religious assumptions, and offer critiques of reigning political ideologies. The undead therefore provide multiple avenues of theoretical exploration and analysis, from the philosophical to the cultural, economic, sociological, theological, aesthetic, and psychological.

SUBMIT ABSTRACTS OF NO MORE THAN 600 WORDS TO: vcisney@gmail.com, NO LATER THAN JANUARY 7, 2018. SEE ABOVE FOR DOWNLOADABLE CFA.

---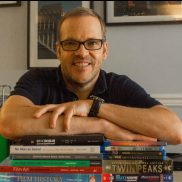 Gettysburg College Philosophy Faculty Lecture
Jim Udden - Thursday, April 12, 7:00 PM, Bowen Auditorium
This year, I am very excited to announce that the Gettysburg College Philosophy and Film Seminar will include a public presentation by a Gettysburg College Faculty Member. James Udden, Associate Professor and Chair of the Cinema and Media Studies Program at Gettysburg College, will be delivering a talk on the conceptual, cultural, and philosophical connections between cannibalism and sacrament, through the lenses of the zombie genre. It's sure to be stimulating and exciting!
---
My goal in creating the Gettysburg College Philosophy and Film Seminar was to provide an intimate setting where collegial and rigorous intellectual enrichment of an interdisciplinary nature could take place, organized around a specific cinematic theme, genre, or director. Inspired by my wonderful experiences with Gonzaga University's annual
Faith, Film, and Philosophy Seminar
, I wanted to bring that format - focused primarily on intensive discussion - to Gettysburg. Thanks to a generous grant from the Gettysburg College Philosophy Department's
Norman F. Richardson Memorial Lectureship Fund
, and in cooperation with the
Cinema and Media Studies program
, I was able to make this dream a reality. In addition to two days of seminar sessions, the GCPFS includes a public talk by a Gettysburg College faculty member, a keynote address, a Gettysburg College student panel, and a public screening and discussion of a film connected to the conference theme. Click the 'Archives' link at the top of the page for information and photos from previous conferences!